Take your scrapbooking digital
Ning Network Spotlight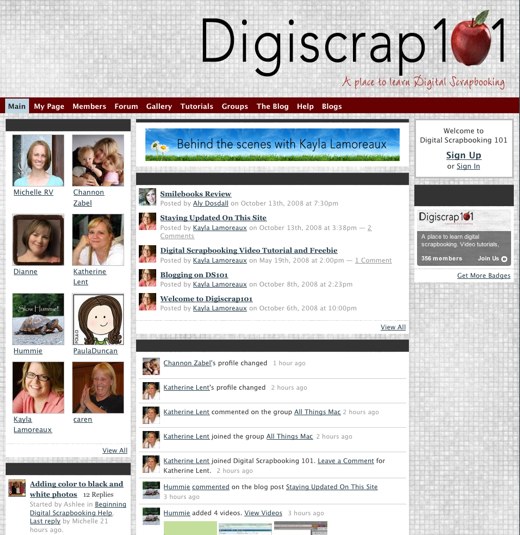 Now scrapbookers can take their skills and ideas online. If you are turning your paper masterpieces digital, head to DigiScrap101 for the resources to do it.
Network Creator Kayla Lamoreaux has set up user friendly guides to get members started. The Help tab features a list of tools you can use on DigiScrap101 as well as a video tour of the network.
New to digital scrapbooking? Check out the extensive selection of Tutorials such as Digiscrap101-The VERY BASICS or Candid & Creative How To. For more advanced scrapbookers, the tutorials cover every detail from glass overlay buttons to inking edges, quick photo fixes to text frames.
When you need ideas for an upcoming project, view the Gallery and scroll through some of the 500+ pages. For a preview of the beautiful pages, take a look at "Be Happy", "Lady in Waiting" and "Jordan-april08".
If you are inspired, jump into the forum and start connecting on Digiscrap101!