Teamwork meets the ultimate challenge
Ning Network Spotlight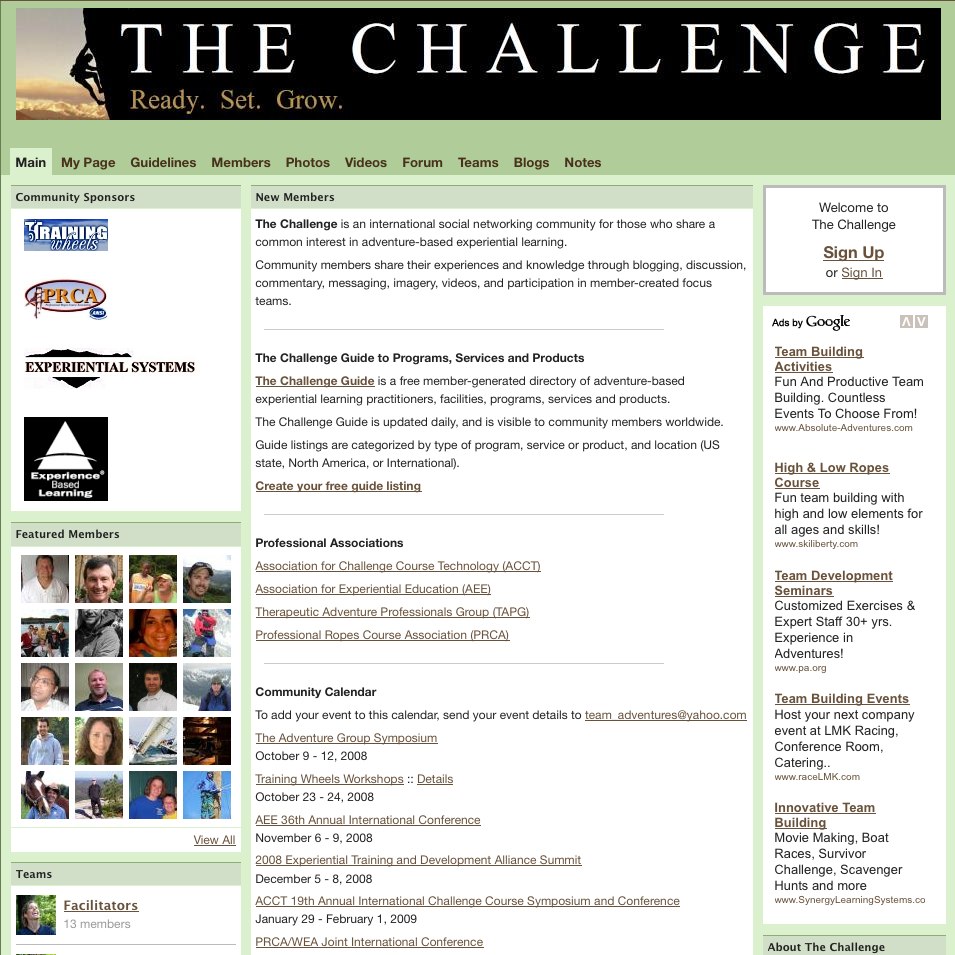 The last time I walked a high ropes course, I realized why this type of team bonding was so effective. I feared for my life and needed my teammates' help to "make it" across.
Of course, I would have been fine whether or not someone helped me, but when you are walking at dizzying heights, rational thinking goes out the window. At the end of the day, nothing feels sweeter than sharing your sense of accomplishment. The Challenge aims to promote these kinds of activities to teams, companies and schools.
Members share their adventure-based learning experiences through blogging and discussions. Popular blogs include: "Making a case for teambuilding" and "Ropes Course: Rethink the standards and challenge existing paradigms". Need a great activity for your next team-building adventure? Check out the photos and videos for ideas like "Corona of Convergence" and "Lycra video". Even the member's children partake in the fun.
My favorite feature is "The Challenge Guideline," a member-generated directory of adventure-based programs, activities, products and more! Get tips specific to your group by joining one of the network's teams like "Corporate Teambuilding" and "Camp Courses". Connecting your group to the right activity has never been easier with The Challenge.