The Blacktree revolution, televised
Ning Network Spotlight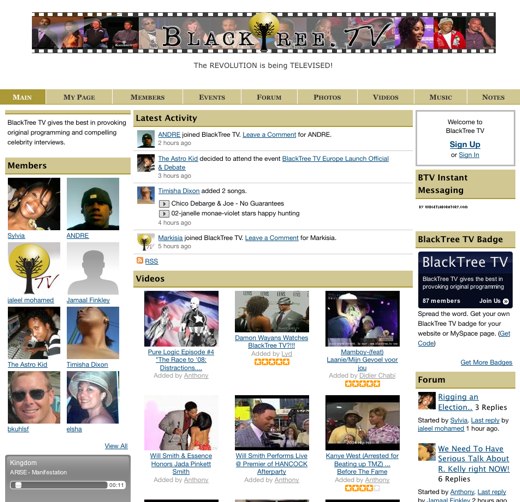 Sometimes, it can be nice to keep track of movies and celebs with more subtlety than E! will give you, and My BlackTree TV's network is dedicated to delivering original media coverage of hip-hop and films both well-established and underground. Beyond the celebs, there's also some deep discussion of philosophy and life to sink your teeth into.
One look at My BlackTree TV's videos page will show you coverage as diverse as exclusive interviews with creators of the Africa awareness film Mafrica and student-created trailers, making the network a great resource for media moguls. If you want to get involved, there's a group for you whether you're a French fan or a film maker.
My BlackTree TV's network is the perfect stop for some new perspective on the world, whether it's about Iron Man or obesity. Check it out, and look for their coverage on October 23 at the BET Hip-Hop Awards!