The food you love
Ning Network Spotlight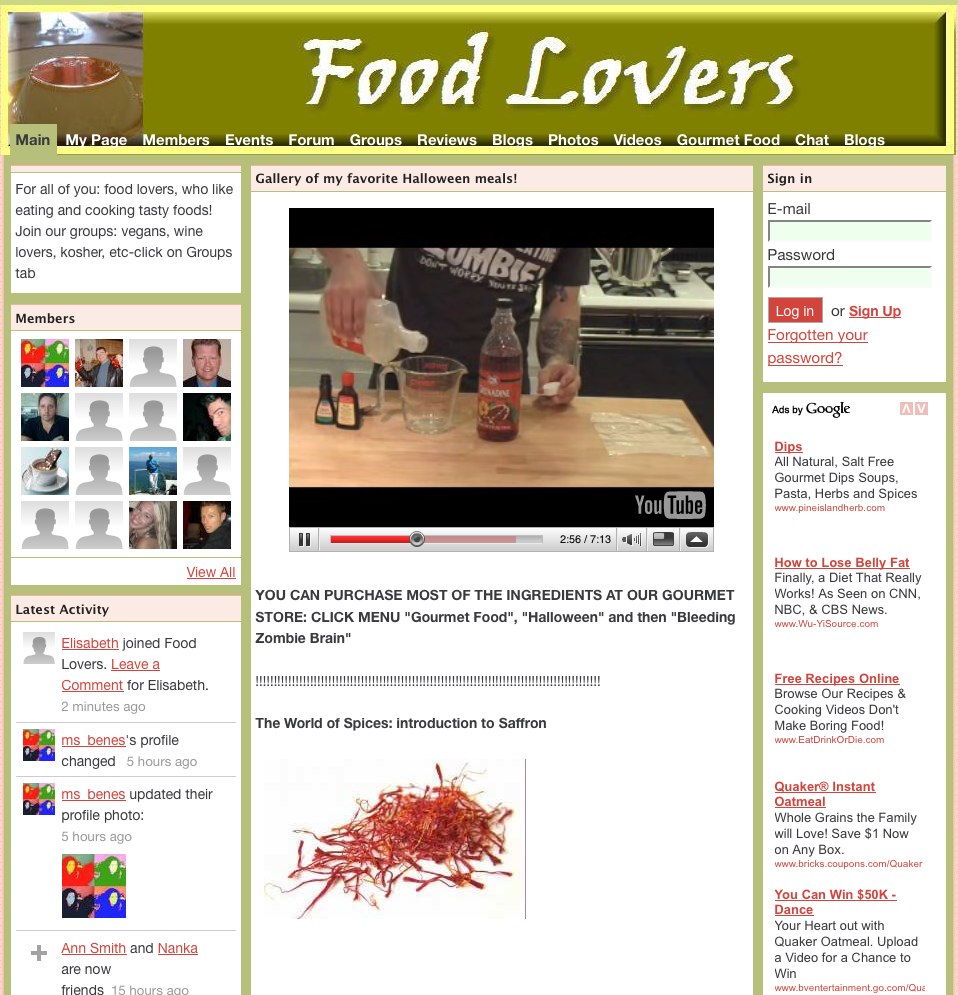 One look at Food-Lovers, and you will be craving some delicious grub! If you love food — either eating or cooking it — then this is the network for you.
What makes Food-Lovers unique is the selection of groups members can join. From vegan food to kosher recipes, wine affectionados to Indian food lovers, there is a group for every diet or interest complete with specialty cookbooks, coupons and restaurant maps.
Check out the reviews to view new recipes and see what other members think. For more ideas, check out the seasonal recipes with a corresponding how-to video and an ingredient purchase list. This months recipe is a Halloween gem: "Bleeding Zombie Brain".
In the forum, recent posts discuss breadmakers, anti-aging super foods and restaurants. With endless resources, you can find the reviews, tips and recipes you need at Food-Lovers!