United they stand at Navy for Dads
Ning Network Spotlight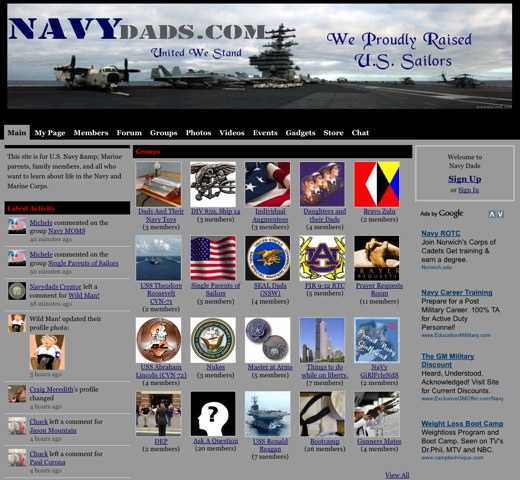 Inspired by the incredibly supportive and informative Navy For Moms network, E.G. had to create Navy Dads to offer the same opportunity for fellow fathers. He describes his personal experience with his son and how he found Navy For Moms, all of which led to Navy Dads!
Don't let the network name fool you — as E.G. mentions in the Community Guidelines, Navy Dads is not just for proud fathers of sailors and officers, but fathers of those who are considering, the sailors and officers themselves and family members too! Check out useful Navy Links, connect with parents of children on the same ship and discuss graduation on the forum.
Navy Dads isn't just about your kids — it's about finding support, making real connections and of course, having some fun! Celebrate your sailor or officer at Navy Dads.