Vloggerheads heading up the video blog movement
Ning Network Spotlight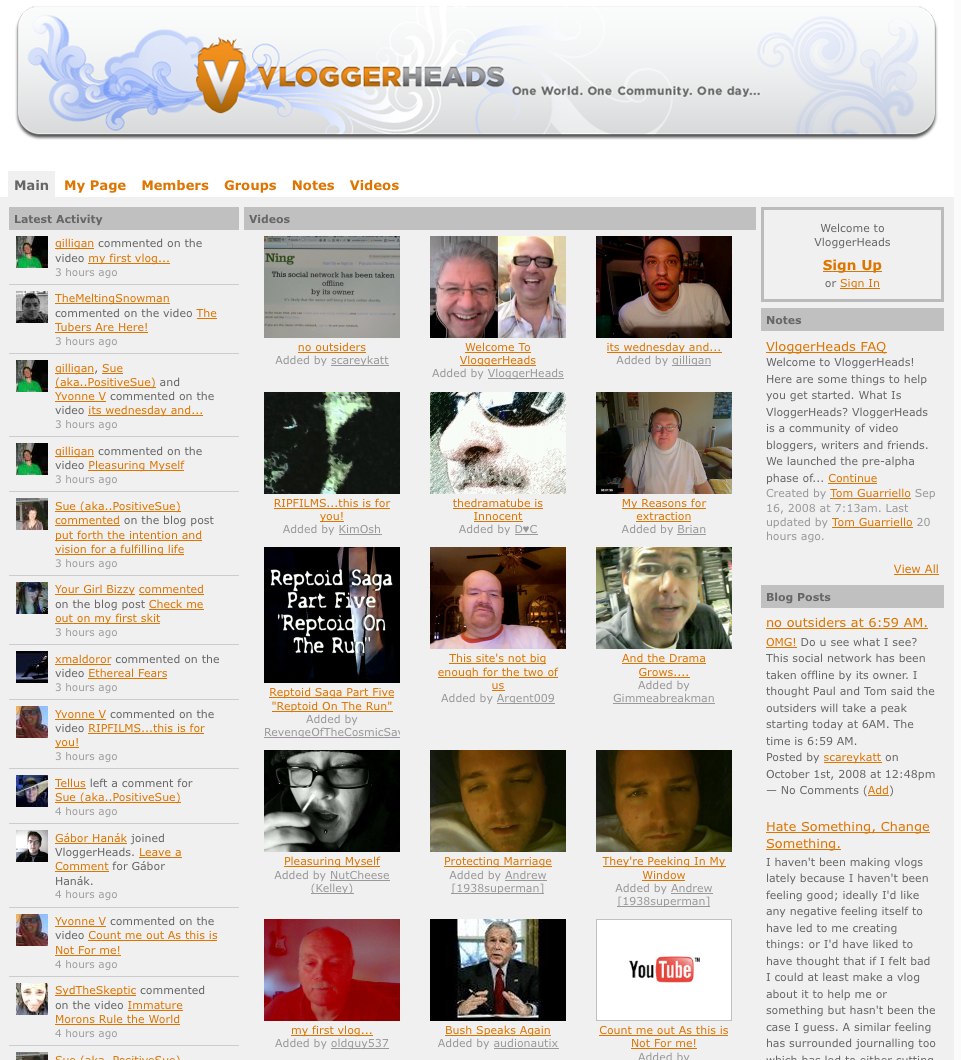 Saying your piece with the written word is so 20th century. These days, it's all about video blogging (or vlogging, for those in the know) if you want to express yourself. Or at least that's how it is on VloggerHeads, the social network for video bloggers!
With more than 1,100 members, posting videos on a daily basis, there's a lot of content to engross yourself in. How much? More than 4,500 videos posted, for one. If you are new to the video-blogging world, check out this intro video, from Paul Robinett and Tom Guarriello, the network's co-founders. For a second take on what vlogging — and VloggerHeads — is all about, check out the "A Community of Lovers" video blog. Those who are worried about getting their video blogs off the ground can join the CollaberHeads group, to meet up with other vloggers looking to do some video collaboration.
Make yourself heard (and seen) by launching a video blog. Then join the VloggerHeads network to connect with more than 1,000 other video-blogging pals!