We want a piece of her: Britney Spears
Ning Network Spotlight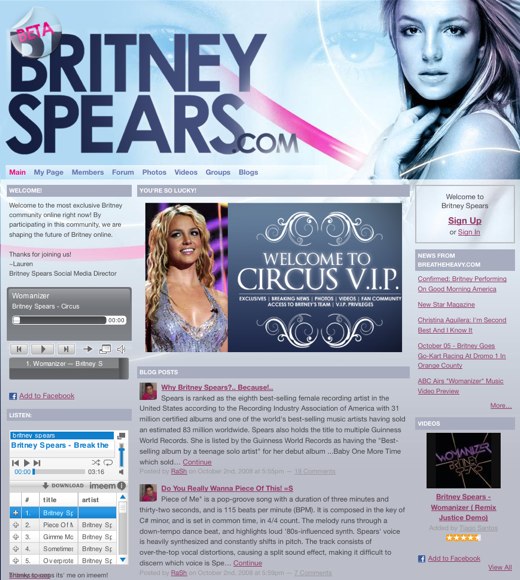 For fans of the "Toxic" temptress, get ready, the Britney is back and with a new album set to drop in early December — Circus — she's better than ever!
Though the new album already has a release date (Dec. 2) it doesn't mean that everything is finalized. The network is running a contest for who can create the cover signature for Circus and the winning submission will be prominently featured on Circus VIP! The variety of entries, more than 30 so far, show some amazing creativity on the part of her fans and network members. You can already see some the awesome fan signatures here, here and here. And if you can't wait until December to hear the new Brit materials, look no further than the Videos section, where remixes and previews are both available for perusing.
There's regular, every day Britney fans, and then there are the VIP fans—those that have supported her through thick and thin. If you've been singing "Hit Me Baby One More Time" for years, then you know you're a true blue fan; all you need to do now is join the network to make your VIP status official!