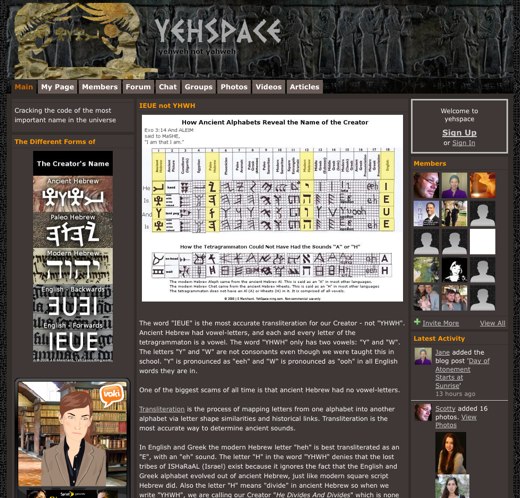 Linguists and religious scholars — and those of you who just like looking for similarities in squiggly lines — will find a lot to learn on the Yehspace network. Yehspace's mission is to educate members on the true name of God, with detailed analysis arguing that it's actually "yehweh" and not "yahweh."
Most of the content requires an approved membership, but once accepted you can join both country-specific groups and groups dedicated to ideals, like sunrise-start Shabbat keepers. The front page alone is a treasure trove of information: along with other gems, you can pick up some ancient Hebrew, some bible study and some history of Middle Eastern historic sites.
Yehspace's deep analysis and thorough history are way too impressive to miss!
No related posts.