You'll find more than dusty curtains at My Old House Journal
Ning Network Spotlight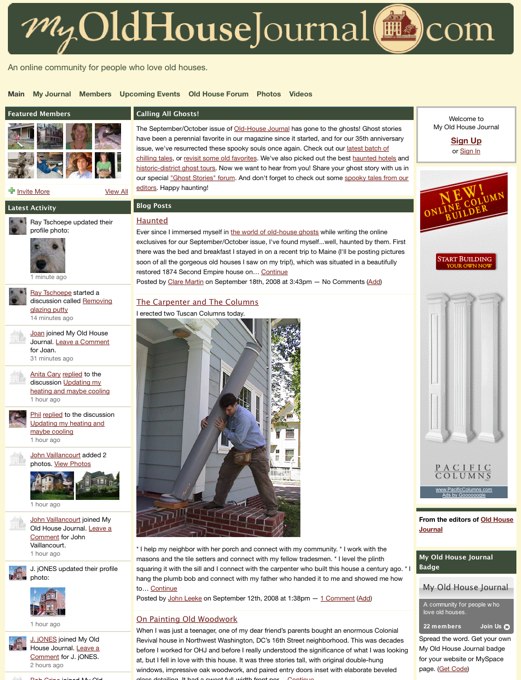 Sometimes, there's a lot to be said for a creaky stairwell and leaky roof, especially if it means you get to have a turret. The members of My Old House Journal would surely agree, and it's hard not to sympathize after a look at the network. Even after you get over some amazing photos, there's a lot to be found.
My Old House Journal's members don't just care about the looks of their houses, they care about their history and about how to take care of and preserve them. There are even a few unsolved mysteries that you can investigate.
Seventeenth-century townhouse owners and brand new condo inhabitants alike will find much to appreciate at My Old House Journal, be it the art or the education. And if you're looking for a vacation, consider attending one of their open houses or tours!