A double X political point of view
Ning Network Spotlight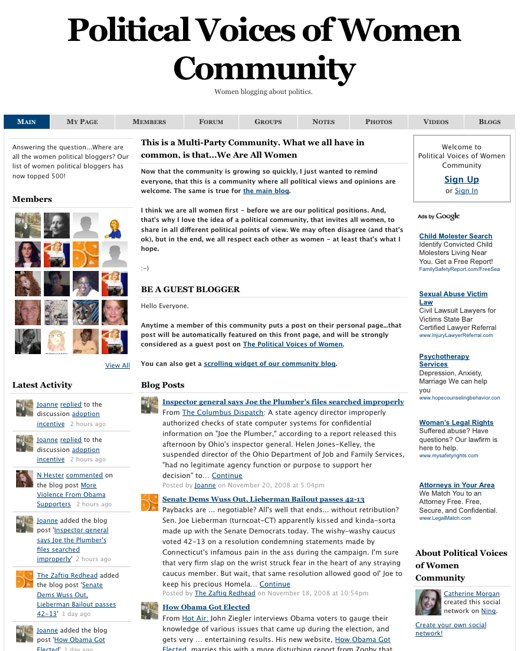 Step aside Andrew Sullivan. There's a new breed of political blogger in town, and they're brash, bold and, yes — female. For ladies who'd rather write about senate races than style, sports or shopping, there's The Political Voices of Women Community.
The female bloggers of this network aren't afraid to speak their collective mind. From calling out state legislatures for giving themselves pay raises to debating Sen. Joe Lieberman's position on the bailout, the network's member are making sure their voices are being heard. When they want to hear the perspective of other lady bloggers, they can turn to the forum, for interaction and rigorous debate.
It doesn't matter if you use Blogspot, WordPress or Typepad. Bloggin' broads who write about politics are finding their way to the Political Voices of Women Community.
Start create political website with Ning: https://www.ning.com/create-political-website/