Election Day!
Your Ning Network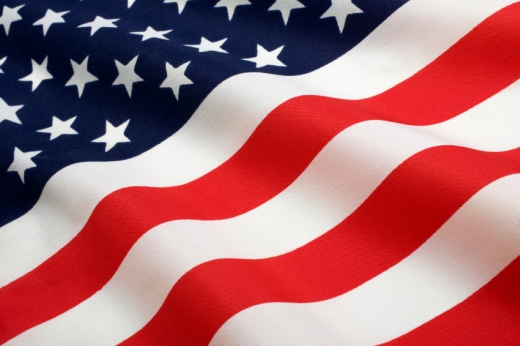 Here in the U.S., Election Day is just hours away and campaigns at all levels of government are working hard to reach voters. One critical component to this year's outreach efforts has been the successful use of of social networks in connecting supporters and providing a great online resource for everyone — red, blue and undecideds.
Both Barack Obama and John McCain have set up their own official, branded social networks, which, in turn, have been incredibly effective organizing forces for both of them. However, these great official social networks haven't stopped supporters from starting their own, more targeted social networks as well. Today we're highlighting some of the best examples of social networks on Ning created to rally supporters across the political spectrum.
Team Sarah, Young Authors for Obama, John McCain 2008 and Jersey Shore for Obama are great examples of why political candidates and causes should create their own social networks.
According to Robert Tanner, Network Creator of Jersey Shore for Obama, "Ning provides everything all in one package. Most political sites that I have browsed around have a couple of the features that Ning has — but not everything."
With a message center, forum, groups and profile pages, it's the perfect way to rally people for a cause or candidate.
Ralph Benko, creator of the 44,000-member Team Sarah network, agrees. He said, "Ning empowers any candidate, at any level from dogcatcher to presidential ticket, to harness the power of building virtual communities."
And here's why.
Energize supporters with video, photos and great conversation
In any campaign, energy is vital. To win, campaigns needs to get — and keep — their supporters engaged. These days, there are many ways to do that. Setting up a social network gives you a "hub" for your candidate or issue. Try uploading popular videos, like "Wassup 2008." Or give supporters the opportunity to watch interviews with your candidate, all in one place.
Creating your social network as a hub, however, is not the only step. As people are uploading videos, sharing photos and blogging about the issues on your social network, you and your members can use the embedded widget functionality and Facebook integration that comes standard for free on any social network on Ning to ensure you have plenty of "spokes" out there across the web to bring new people into your social network.
Use an election countdown clock to remind supporters of the urgency of your campaign, as Jersey Shore for Obama has done. Share work done by supporters on the campaign. Give supporters an outlet to share videos or photos they take themselves of their candidate. And best of all, social networks are viral, so members of the network will spread this energy to others via a whole host of viral features.
Create and refine policies
A candidate's policies and views form the basis of a campaign and the campaign's message. Using your social network, you can develop policies with the help of your constituents and supporters. With your own social network, you can get feedback on policies or field supporter's concerns about your plans and respond in real-time.
Target messages based on supporter information
When it comes to getting people to the polls, data is essential. By creating a social network on Ning, organizers have been able to collect and utilize valuable, personally-volunteered information from supporters.
In addition, you can tailor your profile questions to gather effective, useful information for your campaign. Ask members why they support your candidate or cause. Ask them if they're willing to donate time or money to the campaign.
Interact directly with constituents and members
By creating and running a social network, you can give your campaign a personal touch — check out Congressman Neil Abercrombie's social network for a great example and at Ann Listens, citizens can ask questions of Ann Kobayashi, who's running for mayor of Honolulu. When someone posts a question to your forum, you can respond directly. Campaign staffers can make friends with supporters, leave comments on their profile and welcome them personally to the campaign. Supporters are much more likely to get involved if they feel a personal connection to the campaign or candidate.
Manage your volunteers or spread the word
A social network is a great way to reach supporters or the general public. But it can also be used as a way to keep your staff or top volunteers connected. By making your network private or turning on member approval, you can use your social network as a place for top campaigners to share the joys of campaign work and, win or lose, to stay connected after the end of the campaign. Private social networks can be a great perk and a much better way to connect than simple emails.
Use the money elsewhere
Money doesn't come easy for any political campaign. For that reason, campaigns want to do their best to run thin, cost-effective campaigns. That makes a completely free social network all the more valuable. For campaigns, though, any money spent on creating custom software is money that can't go to organizing, advertising or flyering. With Ning, the technical work is done — all you need to do is click "Create" to avoid hiring programmings and keep campaign funds going to other uses.
While the 2008 campaign season is coming to an end, the 2010 season starts Wednesday. We'll make the bold prediction that by 2010 every single candidate and proposition will have its own social network at the center of its campaign. The momentum, power and effectiveness of using social networks to organize just makes sense.
And remember, no matter what you're passionate about, vote!