Advocate for change at the Gay Mens Health Summit
Ning Network Spotlight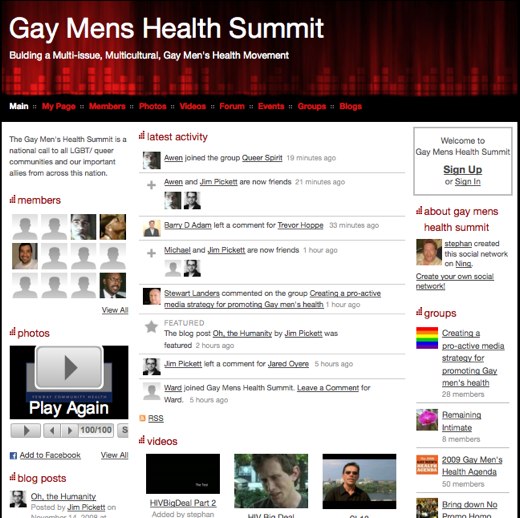 Despite what you see in the media, gay marriage isn't the only issue that GLBT Americans are concerned about. Homosexual people face a host of health issues, from HIV and STDs to issues with hospital access for partners. The online meeting place for gay men who are actively working to advocate for health issues is Gay Mens Health Summit.
The focus of the network is engaging and empowering gay men to make both good decisions in their own lives, and to promote healthy living for others, as well. Network members have a group to create a strategy for advancing a pro gay-men's health storyline in the media. In the forum, they're discussing ways to reduce risky health situtations and debating different organizations' approaches to dealing with HIV.
While many members have differences, the social network provides a valuable space for collaboration, disagreement and planning. If the health of gay men in your community is of importance to you, make yourself heard when you attend the Gay Mens Health Summit.
Let's start create health website with Ning: https://www.ning.com/create-health-website/