An architecture network worthy of awards
Ning Network Spotlight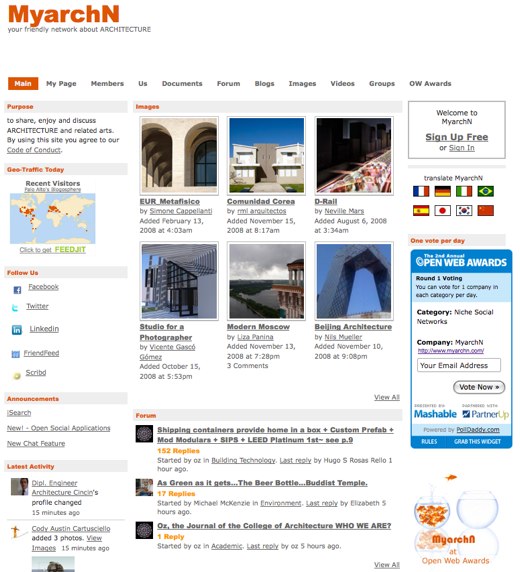 Congrats to MyarchN, your "friendly network about architecture," for being nominated in the second annual Mashable Open Web Awards in the niche social network category!
When last we checked in with MyarchN, in March of this year, things were looking a little different on the network. Since then, Network Creator Rafael Marxuach has further developed his network, both in its overall design and its content. With almost 2,000 members, the network truly is the place for architecture buffs to connect with each other and talk about their favorite subject.
Online voting starts today and goes through Nov. 30. It's easy to vote; just cast your ballot here.