As the seasons change, get Hot For Tea
Ning Network Spotlight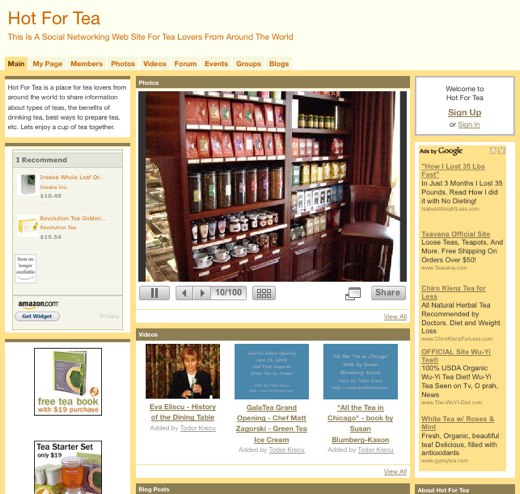 October's warm weather has given way to chilly rain and grey skies. There's nothing like the onset of fall to make me put a kettle on the stove and pull out my favorite satchel of Earl Grey tea. With a little milk and honey, it's the perfect antidote to bone-chilling weather. I know I'm not the only one; my fellow tea lovers are meeting up at Hot For Tea to discuss their favorite beverage.
If you live in San Francisco, you can read up on the top-10 tea rooms in the city, while Chicagoans can learn about herbal teas at an area seminar. Tea isn't only for drinking though. You can learn how to make green tea ice cream from this video tutorial, or just enjoy the fine art of making a cup of tea in this video, by Network Creator Todor Krecru.
With tea now edging out coffee in the "providing health benefits" category, there's no time like the present to prepare a steaming cup. Prepare in just minutes, tea is my favorite chilly-weather drink. When you are ready to start steeping, make sure to proclaim yourself Hot for Tea, first!