Be a fan at '13'
Ning Network Spotlight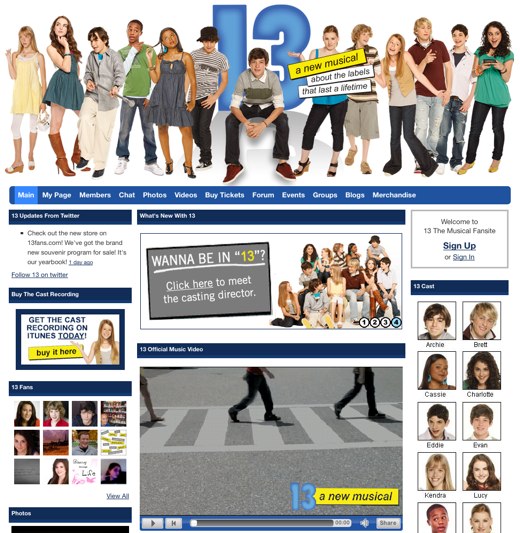 If you haven't yet heard of the hit new Broadway musical "13," with its unique all-teenage cast … well, you have now! One look at the music video on the main page of the 13 fan site network, and you'll be an instant fan!
13fans.com has all the hardcore insider content a dedicated 13 fan could ever want, like backstage videos and footage of the cast adding their handprints to cement at Planet Hollywood. The cast all have profile pages and in many cases groups dedicated to them, and you can even find an FAQ for auditioning for the show!
There's a little bit of teenager inside all of us, so we can all identify with 13: The Musical. Drop by the fan network, learn a little more about the music and the cast, and even pick up discounted tickets to see the show! How else are you going to relive the awkwardness of your formative years?