Become an artist with Ortist
Ning Apps
People Profiles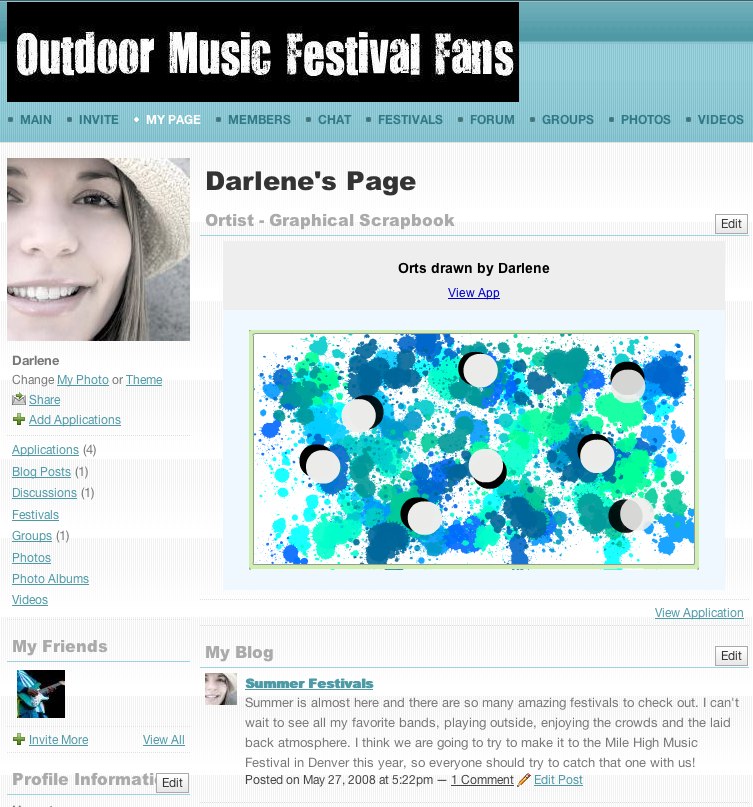 Show off your artistic side with Ortist! Once you add the OpenSocial application to your profile on any of your social networks on Ning, you can start creating your masterpiece. Whether you love painting graffiti or modern art, Ortist provides the tools to express any style. Draw, tweak then share with your friends. You can also use the play tool to view the step-by-step creation of your ort. We recently spoke with Arvindh Kumar about Ortist and how he developed the application with Vasanthakumar and Noel Gunasekaran. Read on the learn more!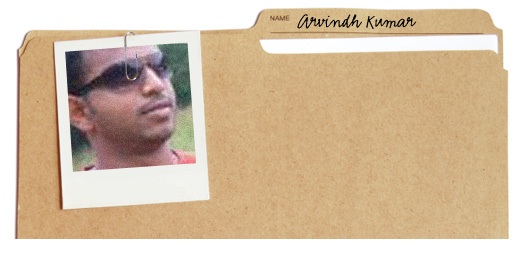 Where did you get the idea for Ortist?
It all started with seeing people trying to use the textual scrapbook for drawing shapes. We were surprised that people could sketch a face in the text scrap using just '1', '0' and '|'. So we thought of making things much more simpler, by providing them basic tools for drawing and sharing their work.
What is your favorite aspect of the application?
"Play back" is the best aspect of the application. It brings the Ort alive, tracing every single action from the first brush stroke. In reality too, more than the art if we could see the artist creating the art its more fun and we appreciate it more.
What was the most challenging part of creating Ortist?
As developers, we had interesting challenges right from day one. In particular adding the "Play-back" feature required a bit of thinking. We had to come up with a solution that has to render fast, easy to store and most importantly scale to millions of users. We should have come up with at least seven different ways of doing it and finally settled for one. I still remember we partied on that day! Currently our challenges are all with respect to scaling of the application in a cost-effective manner.
Do you have any tips for new Ortist users?
We ensured that our application is easy to use, and definitely requires zero training. So our only tip for the users would be to draw, share and have fun! Also join our community ( http://ortist.ning.com ) and let us know what you think about the application.
Do you have any upcoming plans for Ortist?
Yes. We do have couple of interesting things that we are working on for our users. We have two kinds of users – users who like to draw and users who like to just appreciate art. So for the first set of users we are enhancing the drawing functionality – like adding text options, object insertions, better rendering etc., And for the second set of users, we have a big surprise awaiting for them.
Tell us more about yourself!
About ourselves, we are bunch of developers (most of us still in grad school!), who are excited about social networks. We just love social networks and kind of change that we can bring about with it. We just started our company, DreamApp dedicated for building applications on social networks. Ortist is our first official application. We are working on couple of other interesting concepts too. The next application that we are planning to release on Ning is Kaamana, a Greeting application.