Blow away your medical licensing test at USMLERockers
Ning Network Spotlight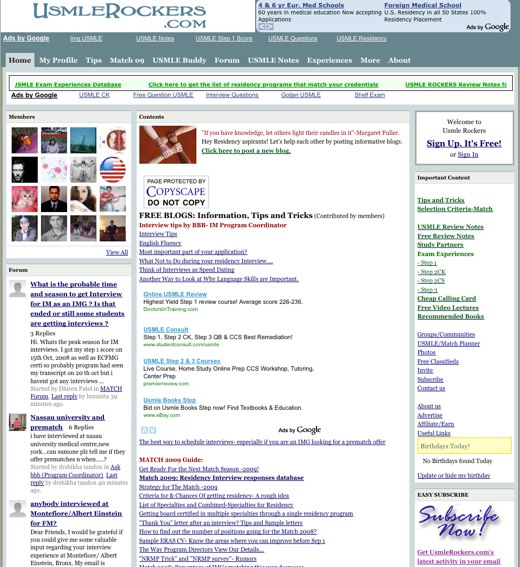 Finally starting to get through medical school, and just need to pass the U.S. Medical Licensing Examination before you can continue on the path to making big bucks and helping people like your parents always wanted? The USMLERockers network is ready to stand by your side.
Members can access a full array of tips and tricks for both the test itself and for starting in the medical profession in general, or band together in study groups to work together for success. Those looking for quick feedback can find it in the forum, in discussions like this one discussing how to address future relocation plans in residency interviews.
If you're particularly desperate for quick tips on specific topics, USMLERockers even has short video segments available to you on everything from toxicity management to iron deficiency. Above all else, though, be sure to get plenty of sleep: the reports section of feedback from those who have already taken the test is full of successful test takers suggesting just that!
The USMLE may be big, and it may be scary, but a bit of time invested at USMLERockers will ensure your success! Drop by and study up for the big day.