Come sail away at SeaKnots
Ning Network Spotlight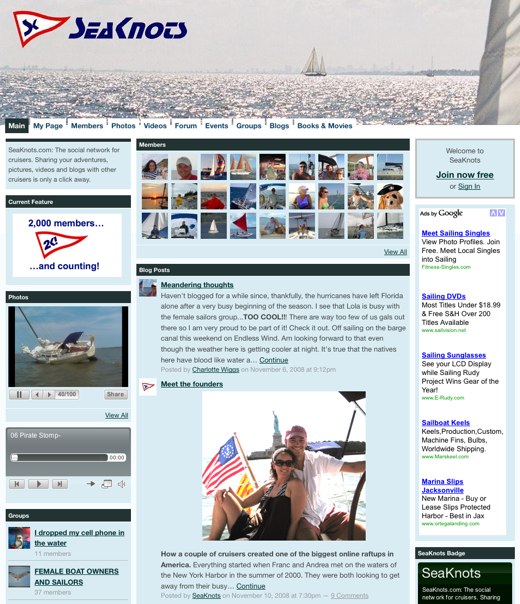 Even as the season draws toward winter, members of the SeaKnots network keep sailing the oceans, just like they were back in April when we first blogged about them. It looks like they've had a busy summer and fall, from racing dolphins to catching some really incredible sunsets on the water.
You should be particularly excited about SeaKnots if you're a female sailor! There's a highly active group of female sailors, one of whom has actually invited members to come sail with her from her home in South Carolina. If you're a socialite of either gender, the forum is hopping, with everything from anchor sales to an involved analysis of various keel and rudder configurations.
More than 2,000 members can't all be wrong — SeaKnots is a wonderful home for ocean sailors, and, as the founders explain, a way for sailors to meet and support each other with advice, equipment, and above all company. Both old sea dogs and those still earning their sea legs will find a warm, welcoming crowd, wonderful information, and some incredible photos and videos. Drop anchor on this network soon!