Debate on the right at Conservative Talk
Ning Network Spotlight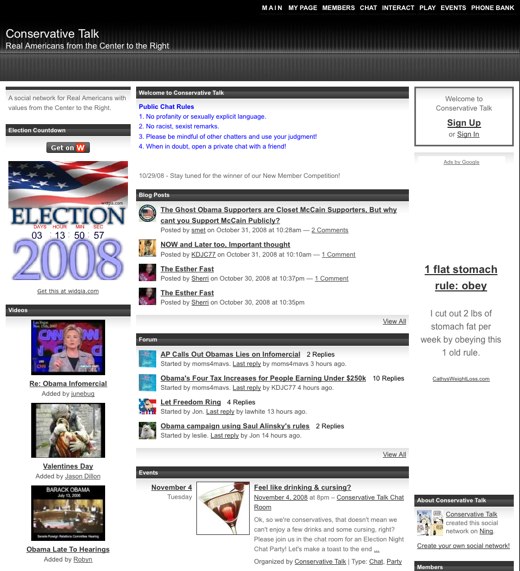 With the Nov. 4 election still on many minds, if you want some perspective from the right, Conservative Talk is the network for you. Sign up as a member and a world of detailed and polite discussion will be opened — Conservative Talk is a perfect example of a strongly opinionated but well-regulated political network!
The members are dedicated to creating content — you can find an impressive 10-minute video replying to Sen. Obama's infomercial, and a well-informed discussion of tax policy in the forums. Those looking for live interaction can find an amazingly active chat that's posted to on a minute-to-minute basis.
If you're feeling closeted, you can read a member's thoughts on peer pressure at work affecting how open conservatives can be about their beliefs. Regardless of what you're after, Conservative Talk is there for you!