Dive in with Subaquacrowd
Ning Network Spotlight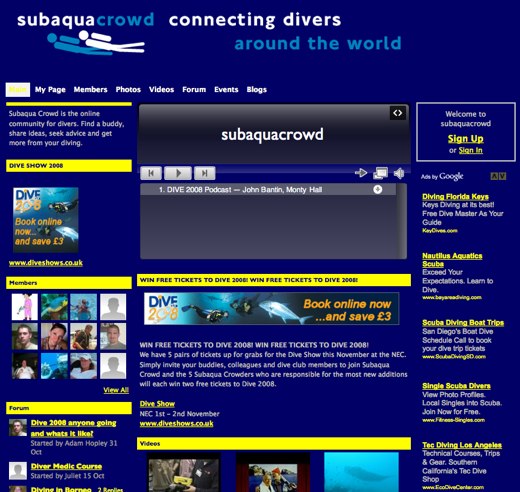 Scuba divers know that life on dry land is just the beginning. If the underwater world calls your name then Subaquacrowd is the network for you!
With members from all over the world, finding a dive partner for home or vacation is made easy. Before planning your next dive, scroll through the photos. With so many beautiful shots of vibrant fish and tropical beaches, you will be dreaming of your underwater holiday in no time. Be sure to take some video footage on your next trip then compare with other divers. So far, the manta ray video is the most popular.
While the photos and videos show off the network's adventurous side, the forum is the spot to hash out any questions and details about diving. From dive tunes to popular locations, divemaster training to medic courses, no diving question or topic goes unanswered. When you aren't off on an underwater adventure, jump in to the forum and start connecting with other divers in Subaqucrowd.