Educate your workforce education at the Chief Learning Officer network
Ning Network Spotlight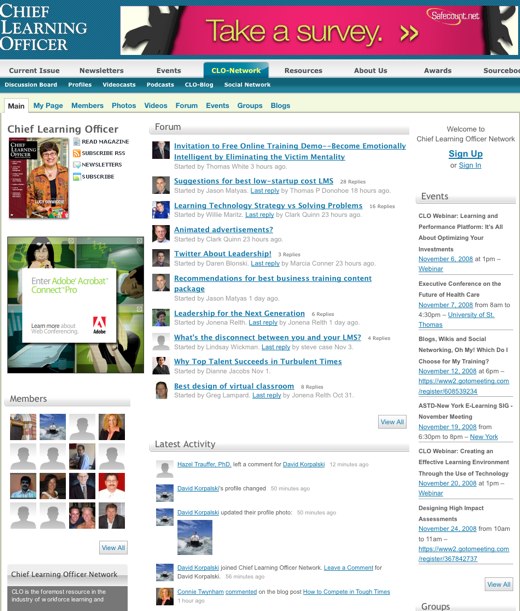 If your job is making your coworkers smarter — or if you just want to tack a little extra knowledge on for yourself — the Chief Learning Officer network is a wonderful stop. Seamlessly integrated with the main Web site for the CLO Magazine, the network was created not even two weeks ago, and it's already rocking more than 700 members.
Members take their work seriously — you can find an involved discussion of the need to keep humanity in corporate learning, and a highly active blog with entries on subjects like developing a personal learning strategy and 14 key elements to include when creating an executive talent profile. Those looking to travel can find several seminars listed on the events page, and there are a good few webinars too!
The Chief Learning Officer network is an ideal stop if you're looking for dedicated business-learning information. It's also a wonderful inspiration for what you can do to make a network you've created integrate well with an outside website while still looking incredible. I guarantee you'll be impressed if you visit!
Let's start create educational website with Ning: https://www.ning.com/create-educational-website/