Experience Inspiration at motion.tv
Ning Network Spotlight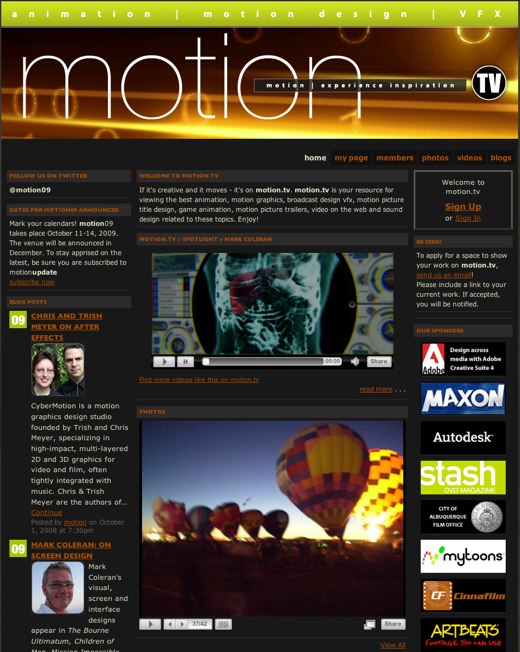 If you are looking to take your creativity to the next level, then motion.tv is the network for you! According to its Network Creators, "if it's creative and it moves — it's on motion.tv".
The network provides resources for animation, motion graphics, game animation, motion picture trailers and more. Check out the talents of award winning artists, designers and producers in the video section. This is your source for the "Best in the SW Awards" including Best Animated Greeting Card, Best Use of 3D and Best Experimental/Abstract.
The blog features interviews from experts in their respective fields. In the most recent interview, Chris and Trish Meyer discuss their work with after effects and popular training tools. Mark Coleran sheds some insight on screen design in some of his recent movies like The Bourne Ultimatum, Mission Impossible 3 and Tomb Raider (just to name a few). The blog is just one way the network helps members "experience inspiration".
Whether you want to pick up tips from the pros or show off your own work in the video section, motion.tv is the place to do it!