Fashion forward with Fashionistas
Ning Network Spotlight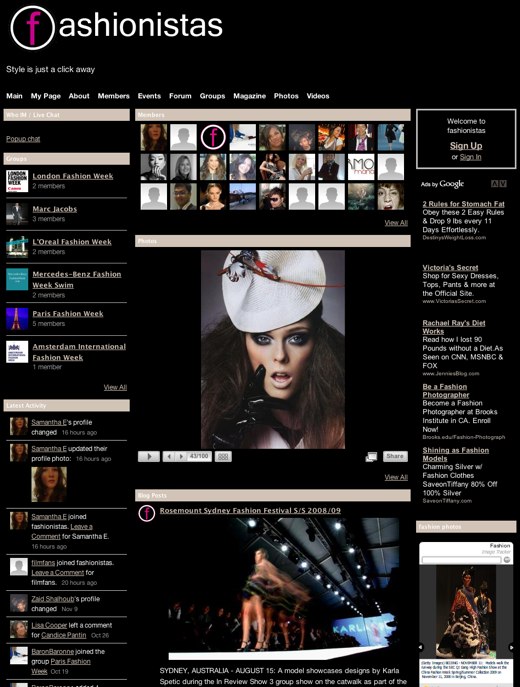 For the latest guide to all things chic, head to Fashionistas, a fashion-centric network designed to connect stylists, models, photographers, editors, designers, retailers and consumers.
Fashionistas aims to reinvent the way we connect with fashion and redefine what it means to be fashionable. The best place to show off your work or discover new ideas is the photo section. The 1,000+ photos display the latest trends in magazines and on the runway.
For more fashion news, the magazine tab has headline listings, a fashion article timeline and profiles on up and coming models. Members can also bring the internation scene to their fingertips by joining groups for fashion weeks in Paris, London, Milan, India and San Paolo. Each group includes complete schedules and related press releases to prepare for the event.
Whether your interest in fashion takes you abroad or just online, trend setting starts here, so dive in and explore your fashion savvy side at Fashionistas.