Feel the foodie flow with Local Gro
Ning Network Spotlight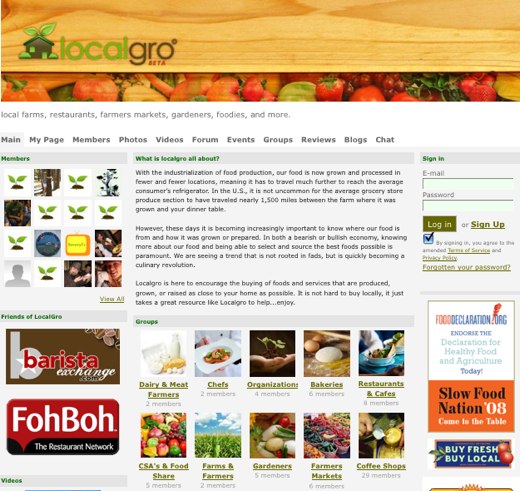 Buying local isn't just good for your community; it's good for the environment, too! If becoming a localvore is something you want to try out — but don't know how to get started with — make Local Gro your next online stop. In Local Gro's own words: "[We're] here to encourage the buying of foods and services that are produced, grown, or raised as close to your home as possible. It is not hard to buy locally, it just takes a great resource like Localgro to help…enjoy."
Where there's talk of food on the internet, mouth watering photos usually follow, and Local Gro is no exception. From gorgeous sun-ripened tomatoes to peaches straight from the farm, there's plenty of visual inspiration to start going local. That being said, wanting to live a more local lifestyle is one thing. Taking that idea and putting in to action is another. That's where the network's groups come in.
Not all localvores need the same sort of support and guidance, so like-minded eaters meet up with their peers in a variety of groups. Those interested in becoming involved with community supported agriculture are joining the CSA & Food Share group. On the professional side, groups for chefs and restaurant owners provide an outlet for proposing new ideas and asking questions.
When you decide you want to eat local, there's a global network waiting to help at Localgro!