Find what really works at Marketing Experiments
Ning Network Spotlight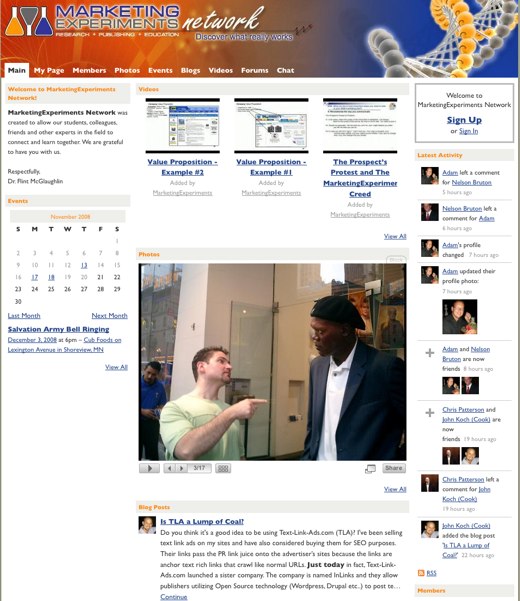 There's no place better suited for testing the ins-and-outs of marketing technique than the Marketing Experiments network. Once you get over the nifty pictures of a member staring down Samuel L. Jackson in the Main page slideshow and become a member, there's a wealth of information to be found!
Start with the fascinating videos, like this breakdown of the Willoughby's main page to spot and analyze its marketing elements for effectiveness. Then dig into the blogs, like this intriguing and detailed read about how to integrate user-generated content into a Web site redesign to increase revenue. Finally, duck into the forum to hash it all out!
Marketing Experiments is still a relatively new network, with not many more than 100 members, but it is showing a lot of promise. Pay them a visit and check out their content — you'll be blown away by how they pick apart a site design or a business plan, and you'll never look at a Web site the same way again!