Go make a difference as an Intrepid volunteer
Ning Network Spotlight
Ning's Tips and Tricks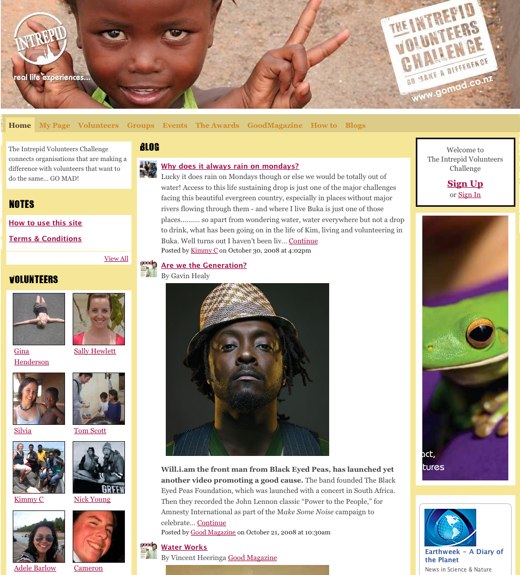 Looking to change your life while improving someone else's? The Intrepid Volunteers Challenge network exists to match you with a perfect organization to volunteer for, especially if you're planning on travelling to New Zealand!
The network's groups page is like a who's-who of New Zealand volunteer and charity organizations, with familiar names like Habitat for Humanity and the World Wildlife Fund and more unique groups like a Sail Training Trust. Want something really amazing? Trek Kilimanjaro in Tanzania and raise money for local communities while doing so!
Even if you're not feeling up for the southern hemisphere, Intrepid's network still offers some great content, like a touching blog about what it means to heal and care for others and an analysis of a pilot program being implemented in Indonesia to reduce criminal recidivism. Stop letting that itch to volunteer fester — scratch it with help from Intrepid.