Everything's Going to the Dogs
Ning Network Spotlight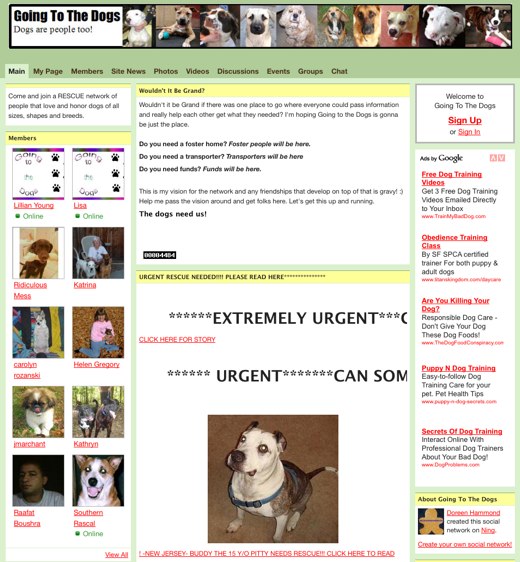 Sit. Stay. Help.
The homeless pet population in the United States is growing every day, and the current economic conditions aren't helping. Going to the Dogs (and its sister network Going to the Cats) are social networks for people involved in the animal-rescue community. Network members post information urgent information about pets looking for a new home, all with the hopes that they can help the four-legged-friends find permanent homes.
The sad truth: There's always another animal looking for a new home. The network forums are used to post info about adoptable animals, ongoing rescue efforts and petitions that activists can sign. The best posts, however, are those with happy endings, where members share inspiring stories of animals who were rescued or adopted.
It doesn't matter what state you live in; there's plenty of animals looking for a new home. Get involved by attending an event, or join the network to discover how you can help a helpless pet find a place to call home.