Help cut carbon consumption at Change2
Ning Network Spotlight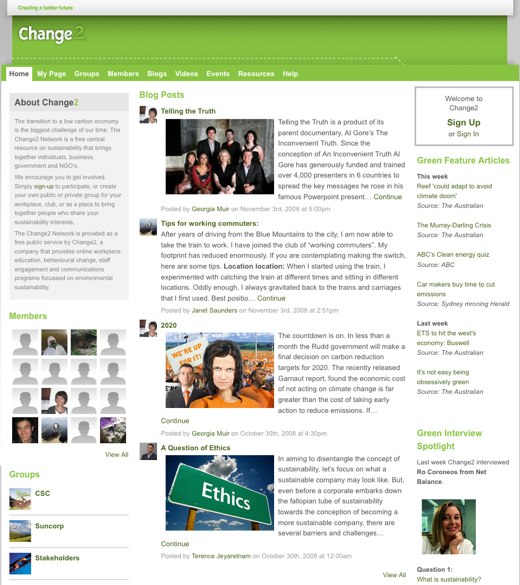 Gas prices may be coming back down, but sustainability is still an important consideration for the coming years, and the Change2 network is dedicated to spreading information and organizing activism on carbon cutting and environmental sustainability.
Much of the content is helpful and tongue in cheek, like a list of tips for train commuters that includes readiness to push aside college students and another blog about helpful Green Living websites that describes one target audience as "yuppies with obscene disposable incomes and a social conscious."
There's some cool science, too, like a video about energy-efficient plasma light bulbs!
No doubt about it — Change2 is hip, but conscientious. Whether you're chilling in Sydney for the launch of National Recycling Week or boning up on anti-bribery disclosures through the Resources page, you'll be stepping up for sustainability in style.