Mixing it up at JMIX
Ning Network Spotlight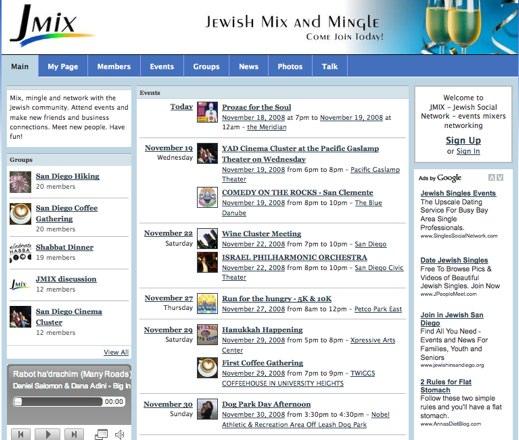 For Jews looking to socialize beyond online, JMIX is the place to be.
Since the network is centered around getting Jewish adults out of the house and interacting with each other, the JMIX Events section is a happening place. There's a wine cluster meeting that just took place this weekend as well as a Shabbat event being held in early December. Of course, with it being almost December time, there's plenty of opportunities to get ready for Hanukkah; hence, the upcoming Hanukkah Happening event.
For Jewish adults looking to expand their social circles and make new connections, it's time to get in to the mix — the JMIX, that is!