Italians unite for Obama from afar
Ning Network Spotlight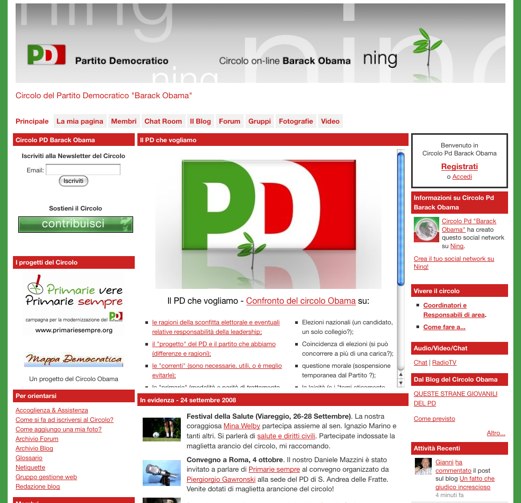 "Questo novembre, voto per Obama per il presidente," is what all the members—or membri—of Partito Democratico "Barack Obama" have been saying this fall. For the non-Italian speakers, the phrase means "This November, vote for Obama for president." Even though Italians couldn't vote in the presidential election, PD Barack Obama is the online home for Italians who believe Barack Obama was be the best choice for the White House.
While the network sports Italy's national colors of red and green, the PD Obama network is all about taking a stand for what happens in the red, white and blue. While it's certainly difficult to go door to door for the junior senator from Illinois if you happen to live in Italy, you can meet up with other regional fans by joining location-based groups. Or you can just explain why, as an Italian, you are believe Obama was the best pick by writing a convincing blog post.
With President-elect Obama bound to work closely with EU governments, these Italians are excited. So join them, and make yourself heard at PD Obama!