It's all about balance at The Integrated Mother
Ning Network Spotlight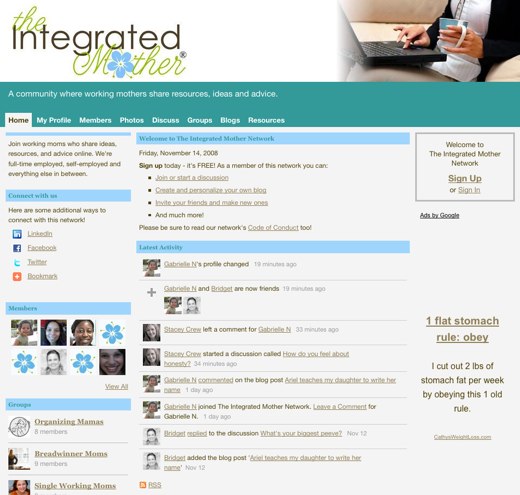 For many women, it's easy to think it has to be an either/or. Either have a successful career or be a successful mother. The women of The Integrated Mother know that it's possible to do both, but that it helps to have a supportive network of women who've been there before guide them along the way.
Groups help the network's members find women to connect with who are in similar situations. There's the group of breadwinner moms and another one for ladies who work in management. For single moms who also hold full-time jobs, the pressures and stresses of keeping it all together can be intense, which is why the group for these hard-working women is such an asset.
These days, women can have it all — but that doesn't mean it's easy. Mothers who thrive both at home and in the office can find support, advice and more when they join The Integrated Mothers network.