Kicking it at Martial Matrix
Ning Network Spotlight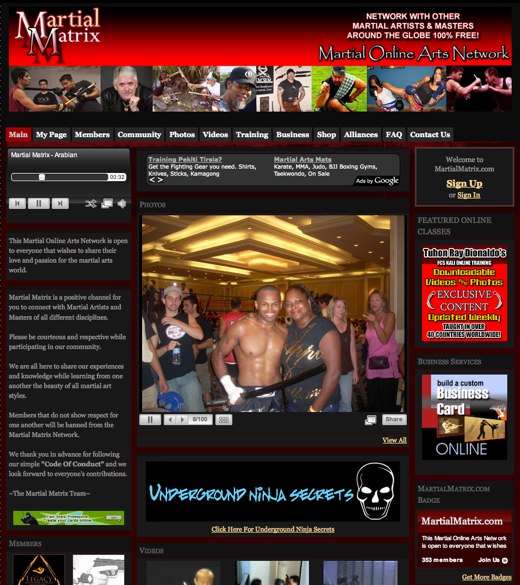 Time spent on the mat can help improve your skills, but with many martial arts, it's what you learn away from the gym that can truly help take you to the next level. The Martial Matrix is "a positive channel for you to connect with Martial Artists and Masters of all different disciplines" — and learn about the sport at the same time.
The videos can be a great source of inspiration and instruction for beginning martial arts practitioners. From Baringin Sakti to Kung Fu, there's truly something for every style of martial arts. If seeing the action live is more your style, there are events happening throughout the next few months. It isn't too soon to start making plans to attend the Silat Suffian Bela Diri World Tour!
Getting a black belt takes a lot of work, but with the help of those who have been there before and already put in the hard work, it can be a little easier. To get started down the path (and indulge your inner karate kid), join the Martial Matrix!