Learn about child-safe web browsing with Glubble
Ning Network Spotlight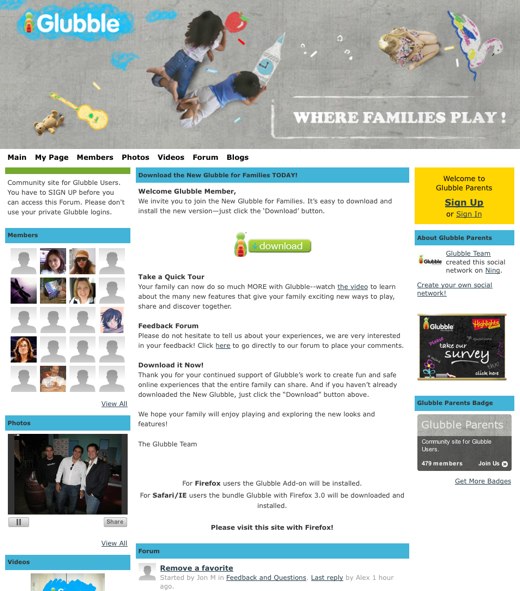 The more than 500 members of the Glubble parents' network all have one thing in common: They want children to be able to surf the Internet safely. What makes Glubble special is that it actually delivers software enabling safe web wandering, parental monitoring, and online family interaction and their network is for parents to learn more and interact with each other.
The forum is full of concerned and thorough posts and Glubble suggestions and help about topics like controlling children's Internet access time, and the Glubble team is actively looking for feedback to make its product better. You can even find a few photos of members' children in the Photos section!
Glubble is so successful that the Chicago Tribune wrote about it — so check out the network yourself, and see what you can learn about how to help your children — or others — browse the Web in safety.