Learn and network with the National Association of Female Professionals
Ning Network Spotlight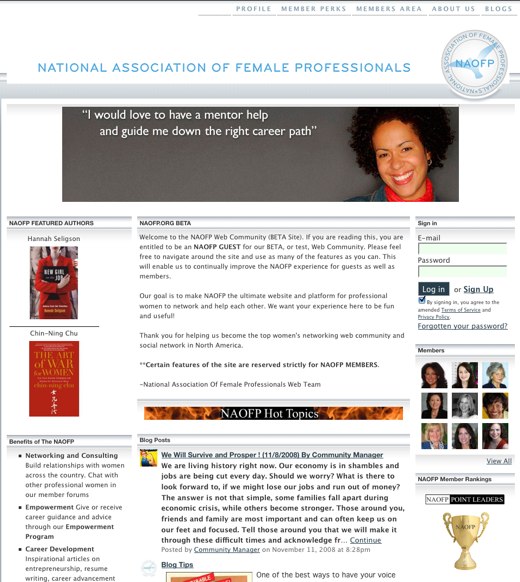 Sometimes everyone's career needs a little boost, particularly with the economy in its current state, and if you're a woman the National Association of Female Professionals network is here to help! The NAOFP offers its members everything from a cheerful little bit of inspiration to weekly food tips for easy meals after work — you can't ask for much more!
There is more, though. You can discuss your romantic woes in the Single Moms with no luck at dating group, attend a leadership summit (a "'Don't Miss' for the Business Ms."), and read about plans for the first women's hospital in northern California. You can even search for jobs direct from the main page!
The National Association of Female Professions is out to help you find success and happiness, no matter if you're a working soccer mom or a travelling CEO. Pay them a visit and sign up to receive benefits ranging from networking to product discounts, and above all to put a smile on your face as you come home from a long day at the office.