Like art, music, or just plain creativity? Platform 58 wants you!
Ning Network Spotlight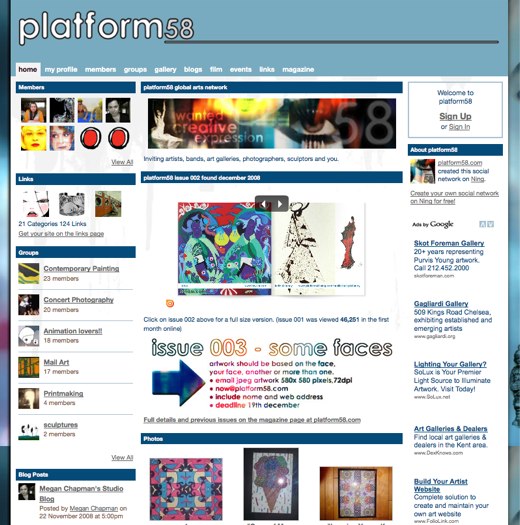 Feeling out of touch with your creative side? Platform 58 will have your mind going in no time — and it's a home for all types of artists, from sculptors to musicians. More than 200 members are sharing their talents in everything from concert photography to mail art.
The results are exceptionally diverse and hugely impressive. If you dig into the blog, there's also some great theorizing about art, like this discussion of the concept of experience and how it's represented. Even more unusual is this video of dance performances being projected onto Parkinson Tower at Leeds University — quite a wild show, and it's but one of many!
Platform 58 is just begging you to turn on your creative side and make something amazing — of any sort. So no matter if you're a fringe slide guitarist or a charcoal artist, get your masterpiece ready to submit and make your mark on an amazing collection of content!