Living the good Life in Denmark
Ning Network Spotlight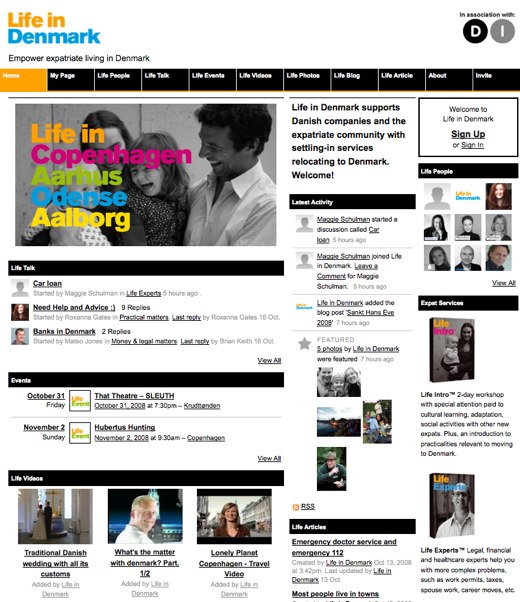 We've written in the past about the case for simplicity on social networks. Choosing to limit the type of content on your network is one way to streamline; another is to use crisp, modern design to call attention to the content you do choose to post. Life In Denmark is designed in sleek black and white with limited bright color accents; think modern Danish design, translated for an online audience.
So what's Life In Denmark all about? The network is focused on helping expats and those moving to Denmark for work live a rich life on Danish soil. Not sure where to get a driver's license? Curious about Danish etiquette? The pros at Life In Denmark provide speedy answers via the forum. If nothing else, it can be a great resource for meeting up with other expats who are looking to find their way in a new community.
If living in Denmark is as aesthetically pleasing as the network is (and is populated with helpful people like the network members) then being an expat doesn't seem so bad. Start enjoying the good life — the Life in Denmark — today!