Making Sense of Sensory Disorders
Ning Network Spotlight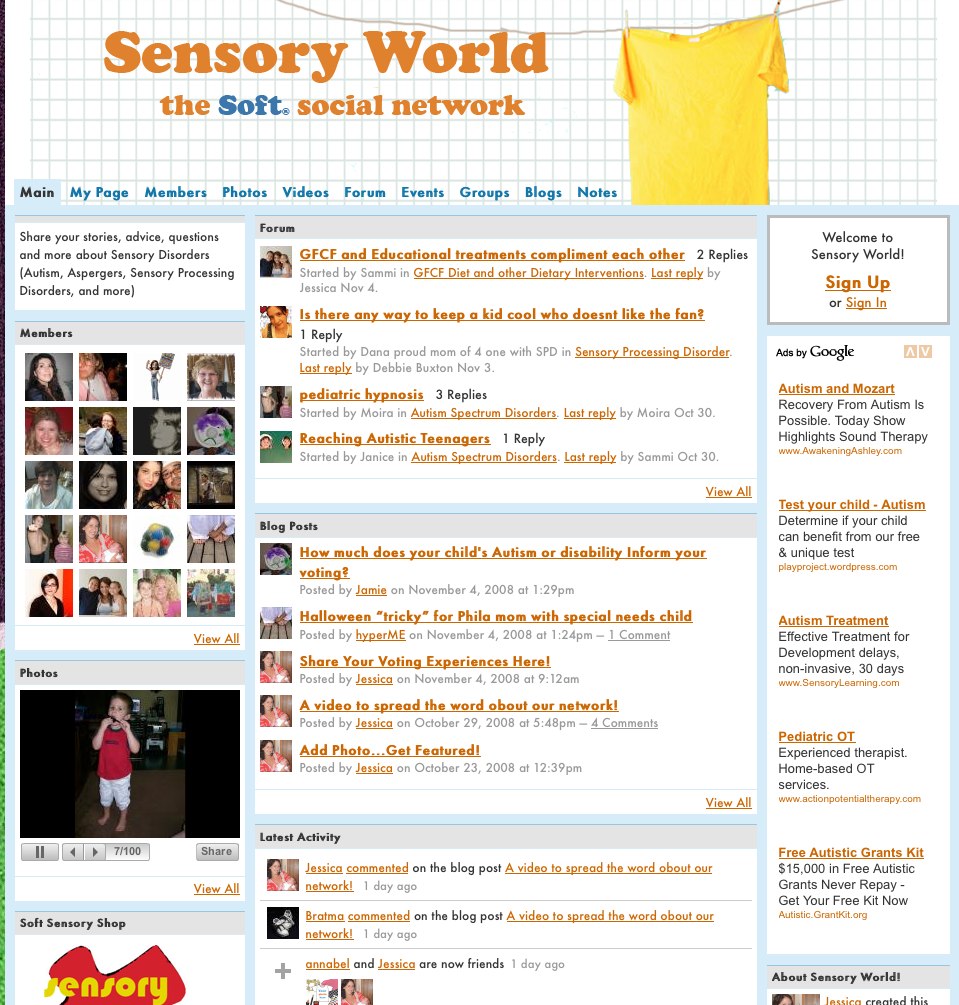 Sensory World is a great network for members to share stories, information and advice related to individuals with sensory disorders. Regardless of personal politics, the recent presidential election elevated issues of special needs children to the forefront of American consciousness. Sensory World is an important resource for many who confront such challenges.
For parents of children with special needs, the members of Sensory World provide informed answers and useful advice to a variety of topics. From a discussion on pediatric hypnosis to an interesting article on autism, Sensory World keeps members abreast of a wide range of relevant issues. You also can't forget to check out the photos and video pages for some heartwarming pictures and home movies.
While there are currently 120 members, there are countless more who can benefit from joining Sensory World. If you are personally impacted by issues related to sensory disorders, or you just want to learn more, become a member of Sensory World today.