Meet your match with Speed Dating 2.0
Ning Apps
People Profiles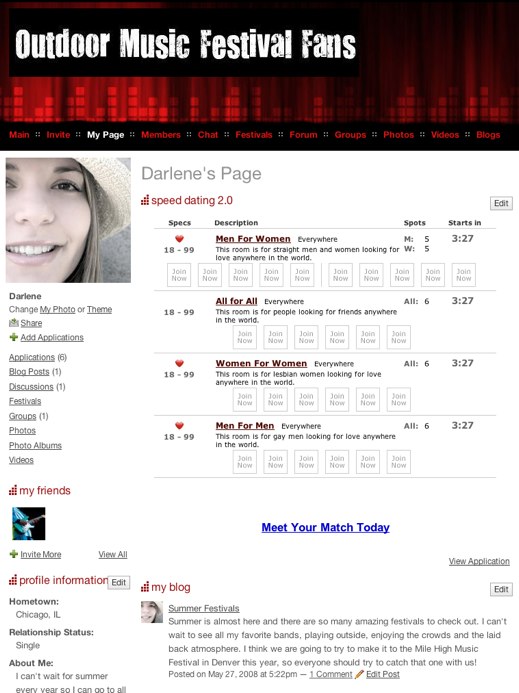 Bring the online dating scene to your social network on Ning with Speed Dating 2.0! For a fun and fast way to meet new people, add the OpenSocial application to your profile page and start socializing. Like traditional speed dating, you have five dates back-to-back, three minutes each. With Speed dating 2.0, all you need is a webcam to get started. Even if you aren't looking for a date, you can find friends in your area. Art Harrison, Speed Dating 2.0's developer, wanted to offer speed dating with a twist. Read on for our recent interview with Art to find out how he did it!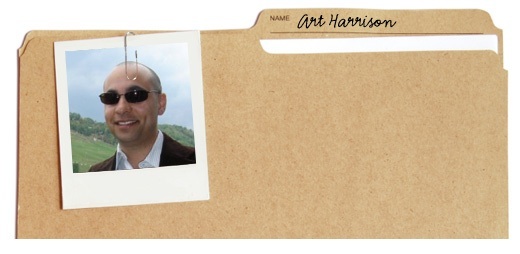 Where did you get the idea for Speed Dating 2.0?
Speed Dating 2.0 came out of years of working on dating and social networking projects. I love the idea of people getting together on the Internet to share stories, make new friends and find love. One of the only things that I thought was missing was the ability to meet new people face-to-face.
Speed Dating 2.0 actually started as, and continues to be, a free, white-label service called Randodate.com which can be integrated into any existing Web site. When Ning announced the launch of their OpenSocial program, I knew that I had to create a custom version of my application for networks on NIng. I felt that the huge audience of social networks, powered by Ning, would be the perfect playground for my video speed-dating application.
Speed dating has been a hugely popular way to meet new people for many years, but it was never offered on the Internet, until now. The reason why people love speed dating is because you actually get a chance to talk to other daters and get to know them beyond a picture and profile. The added bonus of speed dating online is that you can do it 24 hours a day, seven days a week without ever having to leave your house.
What is your favorite aspect of the application?
My favorite aspect of Speed Dating 2.0 is hearing from excited users. I regularly get messages from users who have started a new romance, met new friends from around the world or simply had a great time talking to people they would never have chatted with before. It's a pretty amazing feeling to know that you're helping people from around the world make real connections.
What was the most challenging part of creating Speed Dating 2.0?
To be honest, there weren't any major stumbling blocks in creating Speed Dating 2.0. While I didn't have a lot of OpenSocial experience in the past, the documentation and samples in the developers network helped me jump right in to the creation of my application. Even when I did have a few problems getting things to run smoothly, I was receiving almost immediate support from the Ning team, so it moved very quickly.
Do you have any tips for new Speed Dating 2.0 users?
The most important thing to remember when using Speed Dating 2.0 is to keep an open mind. It's only three minutes, so why not dive in and have fun! Also, don't forget to make sure that your webcam is working properly before starting your sessions.
Do you have any upcoming plans for Speed Dating 2.0?
As for new developments, there certainly are a few in the works. I've been working on adding some new social elements to Speed Dating 2.0. Recently I've been playing with archived lists of "Who I've Met" and "Who We've Both Met".
I'm also working on a platonic version of the tool. I've heard from so many people who love this idea, but are already in relationships. That's why we're getting ready to release a more friendship-based version.
Tell us more about yourself!
I've been working on social networking projects for over 7 years now. The first site I created was Mixedrace.com (now called MixYourWorlds.com), an urban-focused social network. About a year ago, I launched a stand-alone speed dating network called Randomate.com. After seeing the huge potential for online video speed dating, I re-built my tools as a white label service called Randodate.com.