Plan a visit to iJustine Town
Ning Network Spotlight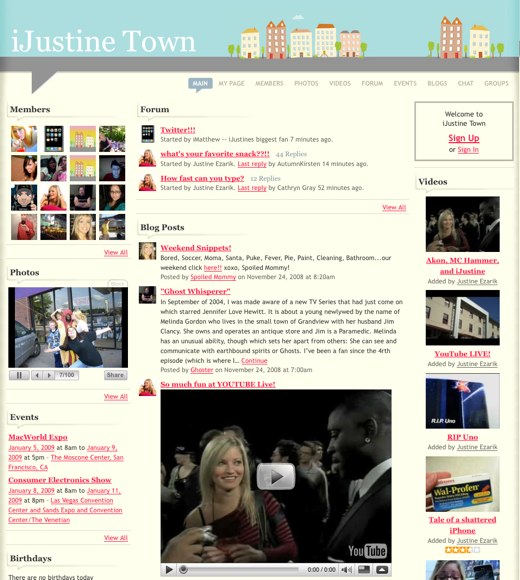 She's got more than 25,000 followers on Twitter, and her life was filmed 24-hours-a-day for six months and then streamed over the Internet on JustinTV. Justine Ezarik is a true Internet sensation — and one that's happy to interact with her adoring fans at iJustine Town, her recently created social network.
Not surprising, iJustine is a blogging machine! She posts videos of what she's been keeping busy with and finds out what the network's members have been up to recently. The network is trademark-iJustine with light-hearted forum questions ("what's your favorite snack") and an endless stream of video uploads. With six months of round-the-clock camera time, it's no surprise that she's effortlessly comfortable when the camera is turned on.
You know her from Twitter and JustinTV. Now get to know her on her own terms when you take a trip to iJustine Town.