Race lovers unite at The Hot Pass
Ning Network Spotlight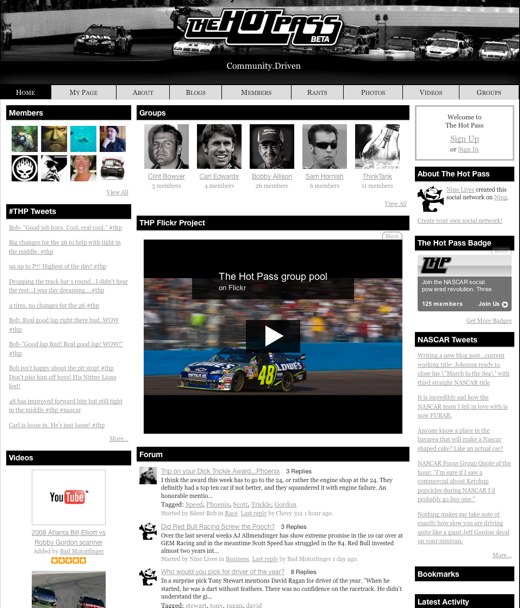 Can't get enough of screeching tires? Speed on over to The Hot Pass network, the prime stop for NASCAR fans, and find all the race coverage and discussion you could ever desire.
Look for interviews with drivers like Denny Hamlin, a hot forum discussion about who should be driver of the year, and some great snarky comments about MySpace and conformity. If you're feeling more visually inclined, The Hot Pass hosts countless great photos of crashes, drivers, and even race babe Jessica Simpson singing the national anthem before the Bank of America 500.
Of course, no racing fan network would be complete without speed and motion, and the videos page delivers in spades, with more intense wrecks and close finishes. Just head on over to The Hot Pass in high gear — if the coverage of NASCAR possibly being for sale is true, you'll want to indulge your fandom now!