Ride with Skate Surf Snow
Ning Network Spotlight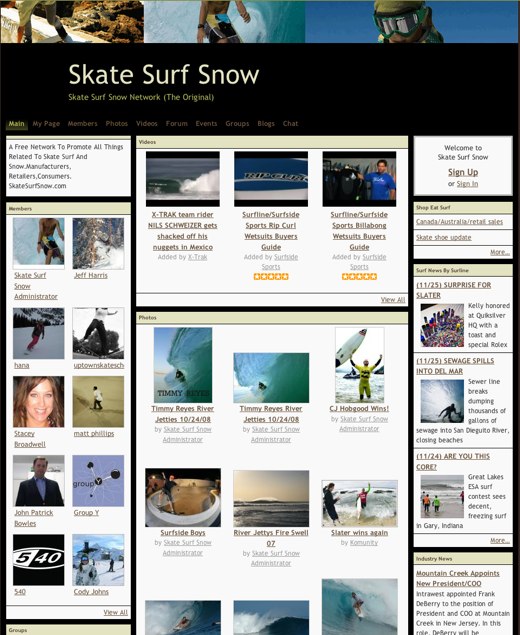 Packing up your surfboard for the winter isn't so bad when you can trade it in for your snowboard. At Skate Surf Snow, it's all about you being on your board, no matter what the season.
The network is a place for manufacturers, retailers and consumers to promote and discuss all things related to skate, surf and snow. Want to show off or buy the latest gear for your board? Check out the blogs for product information and links to other specialty Web sites.
Pick up tips for the surf, slopes or park in the forum section. Recent posts discuss ways to customize your surfboard or the lastest clothing line by Shaun White. With snowboard season around the corner, be sure to hit Skate Surf Snow before you hit the slopes!