Scranton: The Election City
Ning Network Spotlight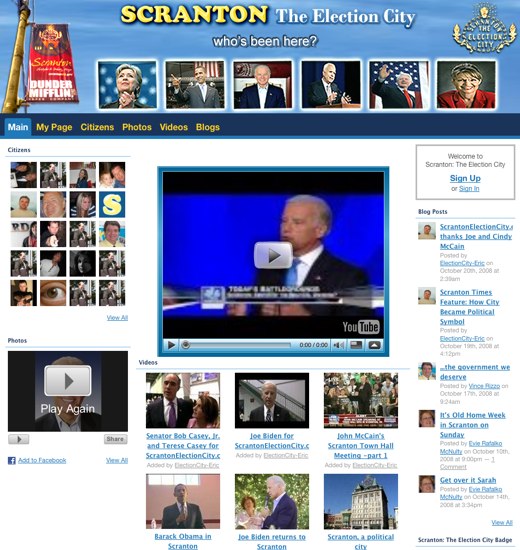 It may just be the toughest political audience in the country. Scranton, Pa., home of the network Scranton: The Election City, is the definitive testing ground for our presidential candidates, just like it once was for vaudeville stars. As the video on the network's front page explains, if you can do well in Scranton, you can succeed anywhere.
While your hometown might not get the same level of attention, you can live vicariously through Scranton's network with plenty of photos and videos of our presidential and vice presidential candidates visiting the Election City. For the latest updates, the blog happily tracks the news of visitations and recognition.
If you've been following the election on the edge of your seat, but just can't get enough, it's definitely time to check out Scranton: The Election City! Stop in, smell the fear on the podium, and judge for yourself if Scranton lives up to its reputation.