Show some equine love at Peruvian Horse World
Ning Network Spotlight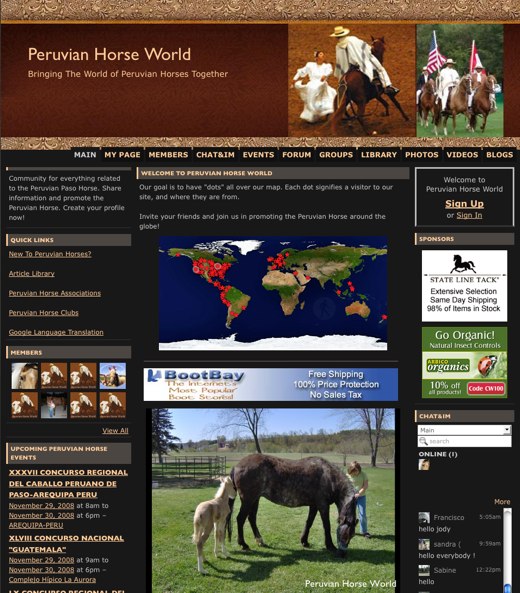 Maybe it's a leftover urge from a childhood spent wanting to be a cowboy, but I have a thing for horses. The Peruvian Paso horse might not be a prime candidate for rounding up dogies, but the Peruvian Horse World network proves that it sure is a beautiful breed.
Peruvian Horse World is the ideal stop whether you're an owner or a rider, with content ranging from a group discussing sidesaddle riding at the competition level to advanced analysis of diseases that Pasos might contract. It's immediately clear that the network's members take their horses seriously, and you can find plenty of competition recordings in the videos section.
This makes Peruvian Horse World really cool for both the really experienced and those really new to Pasos. If you're a veteran, you'll find plenty of fellow old hands to chat with among the more than 350 members, and if you're brand new, you'll be exposed very quickly to a very large world of breeding and riding. Oh, and if you just think horses are beautiful, the photo gallery will make you deliriously happy.
So, if there's even an inch of equestrian in you, make a point of riding over to Peruvian Horse World!