Sink into ReefSpace
Ning Network Spotlight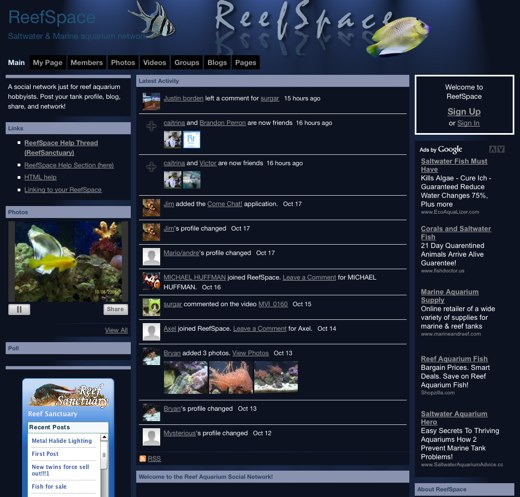 We last blogged about the ReefSpace network back in March, and Reefspace remains every bit the wonderful home for saltwater aquarium owners and lovers that it was then. Really, the network's photos section is so well stocked that Reefspace might as well be an aquarium itself!
Groups cover geographic associations and even such esoteric topics as Banggai Breeding. Those new to Ning will also find the "Pages" tab particularly valuable, with some tips and tricks to customize your My Page, text boxes, and other parts of your Reefspace presence.
Reefspace may not be as hopping as some, but it's as welcoming a network as you'll find on Ning, so much so that a new member recently felt the need to blog about her appreciation for it! So swim on over for some great photos and a great reception!