Smart Girl Politics creating a new discourse
Ning Network Spotlight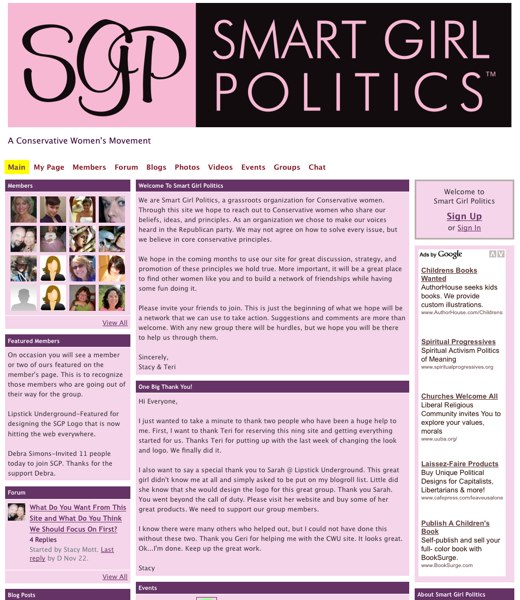 Sarah Palin may not be our vice president-elect, but her candidacy certainly inspired a new breed of political woman. Smart Girl Politics is the network for conservative women who want to create a new discourse within the Republican Party.
Network members are blogging about their ideas and discussing their goals for both the network and the future of the Republican Party. The Republican Party might traditionally be associated with older, white men, but the members of this network are anything but. Check out this post, where an African-American woman explains why she's proud to be a conservative. Other members are tracking the travels of Sarah Palin and trading ideas about the government bailout.
Teri C, the network creator writes, "As an organization we chose to make our voices heard in the Republican party. We may not agree on how to solve every issue, but we believe in core conservative principles." If this sounds like you — smart, female and commited to a new vision of what being a Republican is — than make sure you proclaim yourself part of the Smart Girl Politics set.