Students Speak Out loud and clear
Ning Network Spotlight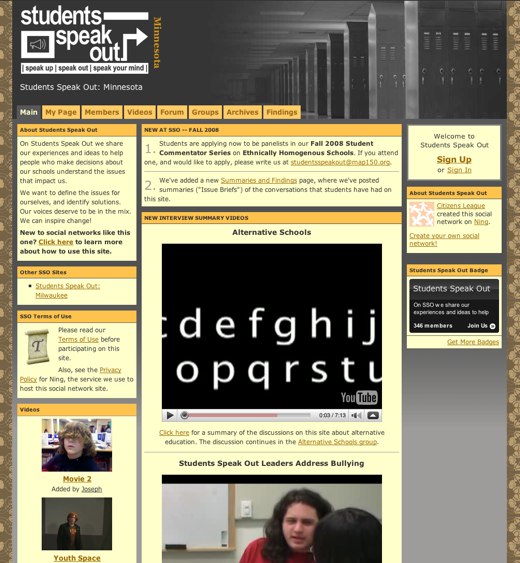 Students Speak Out is a network where students, teachers and Minnesota residents can constructively discuss ideas and solutions for Minneapolis Public Schools. The network aims to thwart the decline in high school enrollment since 2001.
To see the work Students Speak Out has done so far, check out the network's archive section. An introductory video as well as the 07-08 year in review highlight the progress to date. Not surprisingly, the forum is very active. Students and teachers discuss anything from politics to essays, extracurricular activities to school lunches.
Students use the video section to spread their ideas. The Peace by Piece video visits four youth organizations. The organizations each work towards ending High School violence using art projects, dance events and mentoring programs. Another video dives into questions about bullying and how both teachers and students can prevent it.
If you have ideas you want heard, share and collaborate on Students Speak Out!