Take off with Pilot Wives Club
Ning Network Spotlight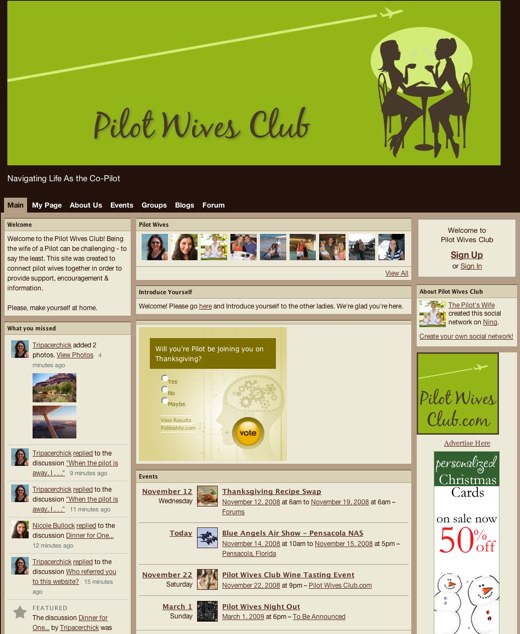 The Pilot Wives Club is a network for women "navigating life as the co-pilot." Being a pilot's wife can be tough when you do it alone. The Pilot Wives Club steps in to provide a place for support, advice and encouragement.
When you need someone to talk to, head to the forum and start connecting. Looking for parenting suggestions? Or ideas on fun activities? The categories cover it all from Travel to Children, Technology to Food. The blog is another great spot to add your two sense. Popular blogs include "Delta and NW Merger – How will it affect all of us?" and "Letters from Santa".
To connect offline, check out the events. Upcoming plans include a holiday home tour, wine tasting event and pilot wives night out. To start getting involved, join Pilot Wives Club today!