Teaching people to dream
Ning Network Spotlight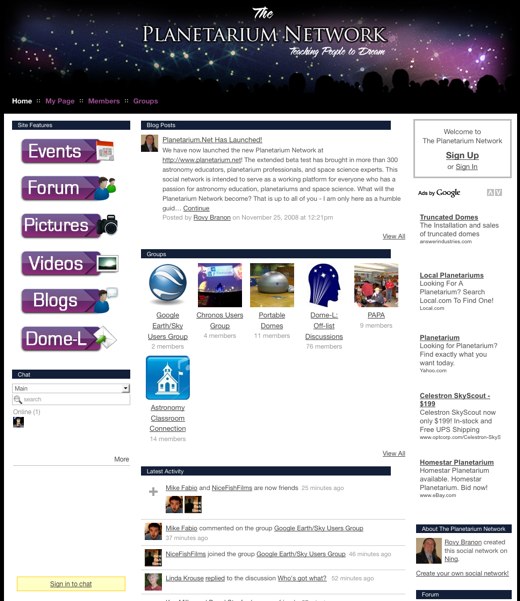 There's no other way to say it: Planetariums rock.
It's an amazing experience to be able to see the starry night sky or travel through the cosmos — all from within the confines of a domed theater. For planetarium operators, the place to talk about their favorite out-of-this-world experience is The Planetarium Network.
Groups allow the planetarians (yes, that's what they are called!) to find other operators with similar interests. A planetarium is a fantastic place to expose students to the cosmos, especially those who might not otherwise ever see a clear night sky. The Astronomy Classroom Connection is working on ways to integrate classroom work and time under the dome. For those who don't have a full-sized planetarium to work with, there's the portable dome group, for those who work with mini-planetariums.
It's easy to soar in to the cosmos without even leaving the ground when you visit a planetarium. The people who make that experience possible — the planetarians — are learning, networking and trading ideas at The Planetarium Network.