The latest tracks are exclusively on DubstepXclusive
Ning Network Spotlight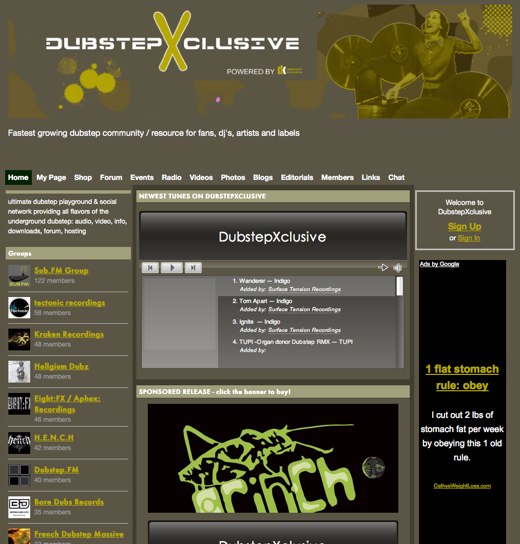 The style of music known as Dubstep started out as in small London clubs and has spread across the pond, thanks in part to online buzz. The social network for fans, DJs, artists and labels is DubstepXclusive.
The Network Creator has made music the focus of his growing network. The top of the Main page features the latest tracks posted to the networks so members can see the newest music added. Those interested in nabbing those songs for their own music players can go to Dubstep radio to find out how. The network also provides information on some of the best stories about dubstep from other media sources.
Whether you are a longtime fan of the genre or a new listener, DubstepXclusive is the place to meet other DJs and fans while checking out the best tracks in the business.