The Perfect Social Network
Ning's Tips and Tricks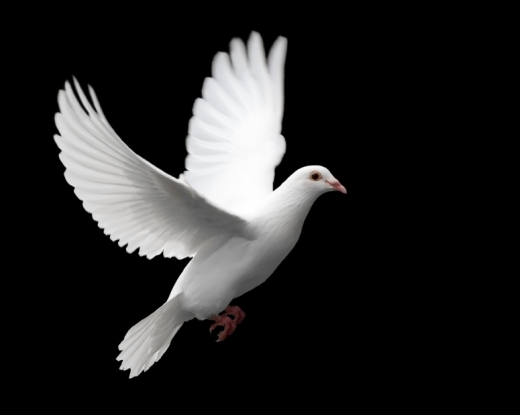 We see a lot of social networks here at Ning HQ (over 600,000 at last count!) and there are a few things that consistently work and a few things that will consistently get in the way of realizing the full potential of your social network.
If you're looking to create a raging success, in addition to the basics, here are a few tactical things you can do to drive the best experience possible for your members:
1. Keep Latest Activity and Chat front and center on your Main Page. While there might seem to be good reasons to relegate these to the bottom of the page or take them off altogether, we recommend keeping these front and center, especially if you have a popular network. People join and keep coming back to social networks because there are a ton of things going on. We think about the goal being to create an environment that feels like "it's your birthday everyday" with new people, blog posts, comments, photos, videos, etc coming in all the time.
As a Network Creator, the best way to drive this, especially if things are getting off to a slower start, is to add things yourself and then identify a small group of friends or colleagues and get them to add videos, photos, start a chat and/or blog everyday. Then use your network's Latest Activity feed as the gauge of activity and as a transparent motivator for everyone to contribute by keeping it front and center on your network's Main page.
As for Chat, we've seen it shoot up to our third most popular network feature in a few short months. It's live, active and real-time. Plus it shows who's online, which is incredibly helpful. While there may be the fear that if you have chat on your Main page people will show up to your network and see an empty chatroom, the best way around this is to schedule regular chats. You can even go as far as to just pop the Chat feature up at times of live chats after promoting them via a graphic or text in an HTML Text Box.
2. Make Photos and Videos the Focus…At Least Initially. Our two most popular features in terms of usage across the social networks on Ning are photos and videos. By a long shot. Making these – at least initially – the primary experience has a higher probability of success than other combinations of features.
For example, one thing we see people do when they are just creating a network is to try and kickstart a number of different forum discussions and put those front and center. This approach tends to just make your network look empty and require upfront work on the part of a new member. This is not a compelling way to pull people in.
Instead, grab your friends or colleagues and upload videos and add photos. For a professional network, add video tutorials and blog posts with photos to make it visually interesting. Share these items via email as well as pop the embeddable video player and photo slideshows throughout the web, including on your MySpace or Facebook profiles. As the "ask" of this external, "viral" sharing, encourage people to come, sign up and comment to start.
Lastly, keep your Members section prominently displayed on your network's Main page. People love people and enabling people to get a quick, visual sense of who's on the network may mean the difference between a raging success and a network that's DOA.
3. Keep Your Profile Questions Brief and Required Questions Even Briefer. If you want a thriving, active and populated network, keep your profile questions brief. Like no more than five. And keep your required questions to a minimum. By default on your social network, your members will be asked a series of short, relevant questions that will serve an awesome advanced member search that we're releasing shortly (currently slated for December 8th).
4. Limit the Number of Tabs You Display. Not only are we big believers in simplicity as a philosophy, the data proves out the fewer tab choices someone is offered on your network, the more likely they are going to click through one of them.
In other words, more choices actually turn out to be a bad thing. We believe in the freedom for you as the Network Creator to have as many options as possible but to show them to you gradually as you dive deeper and deeper into your network. What we've seen is that social networks that take this approach are more successful than those that offer a barrage of choices from their Main page.
5. Keep the Visual Design Interesting and Elegant. Your social network needs to be authentic, but take a few extra moments – or enlist the help of friend for those of you who aren't visually inclined – to make your network look great.
For example, don't overdo it on text "above the fold" on your network's Main page. Put your Members module up there and add some photos. If people show up and it's all textastic, then they aren't likely to stick around. Additionally, don't choose a theme that has a specific graphic sensibility and then add a brand or logo that looks out of place. Rather, look for a theme from your choice of over 50 themes that match your logo and what you're trying to go for with your network.
By default, your social network on Ning incorporates these tricks of the trade. That being said, we fundamentally believe in the freedom for you to create the exact social network you want for your unique purposes. Hopefully, one of your purposes is giving people a compelling experience. These few, but important steps should go a long way in getting you there.